Combating Breast cancer through fitness
Foobs and Fitness was founded with the intention of educating and empowering those affected by breast cancer, on how to live a more active lifestyle before, during, and after diagnosis.
take back control of your life
Foobs and Fitness actively creates a bridge to fill the gap between the medical world and the fitness world. My mission is to provide you with a safe & customized personal training program that aligns with your diagnosis.

Foobs
breast cancer is often associated with patients receiving a mastectomy. whether partial like a lumpectomy or a full mastectomy. they have the option of creating new breasts or remaining flat. this is where people within the community created the term foobs: foobs = fake boobs

fit
recent studies have shown an increase in quality of life for those who remain active while receiving various forms of treatment. comparatively, staying active has also shown to reduce treatment side effects. alter your mindset by remembering you are now staying active to stay alive
fabulous
knowing how to manage mental health is a crucial component of treatment. however, it gets overlooked quite frequently in the medical field. mental health has always been a rather taboo notion of healthcare. having emotions and feelings makes you human, a fabulous human at that
During the height of the COVID Pandemic at just 33 years old, I became diagnosed with triple negative breast cancer.
Channeling my lifelong athleticism, I knew I'd have to be at my strongest to take on this fight. Utilizing fitness during the duration of my treatment, and beyond, I went back to school to become a Certified Personal Trainer from the National Academy of Sports Medicine.
From there I went on to become a Cancer Exercise Specialist with and emphasis on breast cancer at the Cancer Exercise Training Institute.
I'm extremely passionate about helping people take back control of their lives and educating them on how to live a more active lifestyle!
Explore how a presence in the media has played a pivotal role in spreading awareness about the Foobs and Fitness mission
The American Cancer Society emphasizes the undeniable role we can play in preventing a significant proportion of breast cancers. By actively practicing early detection, understanding our own normal, and nurturing our mind, body, and soul, we can take crucial steps toward preventing breast cancer.
people have a history of breast cancer in the United States.
new breast cancer cases are expected to be diagnosed this year.
breast cancer survivors in the US, includes those still being treated.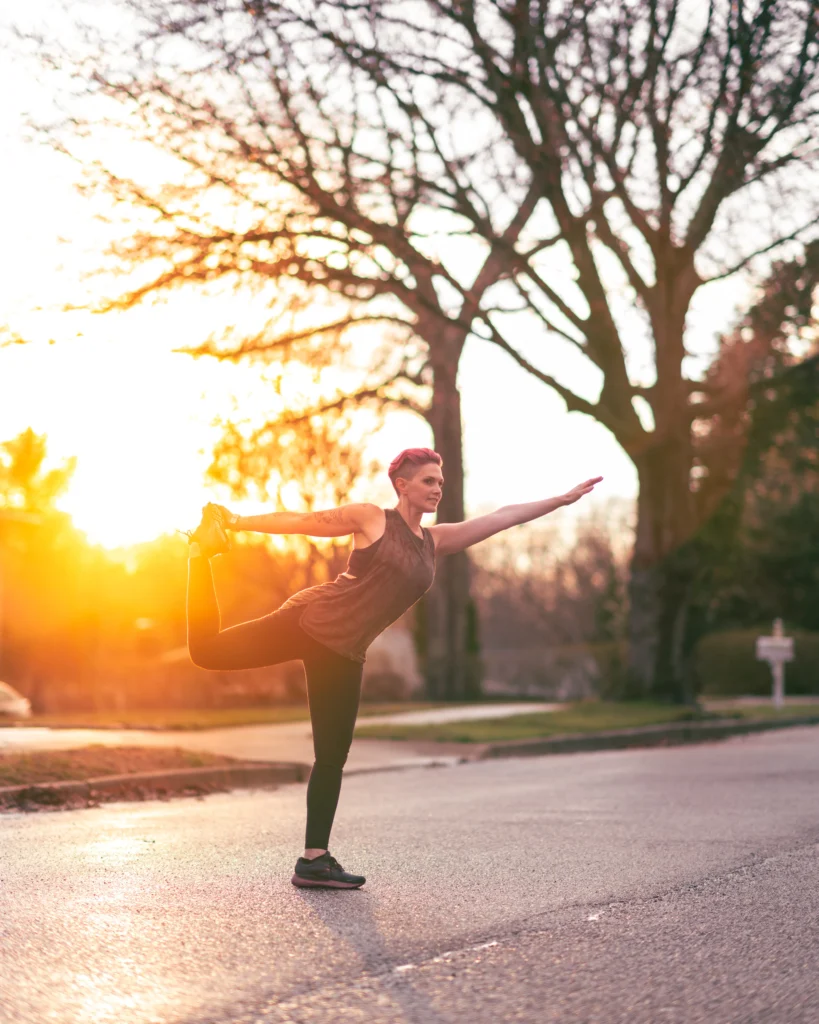 Benefits of physical activity
Getting regular physical activity is undeniably one of the most important things you can do for your health.
Being physically active can help you manage weight, reduce risk of disease, strengthen your bones, and even support your mental health!
No matter where your abilities currently are, you can gain a lot by staying active. So, what are you waiting for?
Clients love their experience. Check out their feedback for inspiration and let's smash your goals together!
I've been working with Rori for the past 3 months, and I have already seen an enormous amount of improvement in my mobility and flexibility. I look forward to our mornings together and highly recommend Rori. As a cancer survivor herself, Rori is deeply knowledgeable about how disease/surgery affect the body and really understands the challenges of the healing journey. Exercising with her feels therapeutic. I am so happy and grateful I found Rori!
Rori is a fantastic trainer, whose knowledge and positivity makes me look forward to our meetings each week. She tailors my workouts to my abilities and adapts them if any new issues come up. Working with someone who has "been there" personally but also has the physical training experience and knowledge has been so helpful in regaining my strength and confidence to trust my body again. I appreciate Rori's guidance and kindness, just wish I had found her sooner!
Rori is so positive and inspiring and focuses on your individual needs and the importance of listening to your body. Recently went through cancer treatments and Rori was so motivating and encouraging. I honestly couldn't have done it without her. Thank you
Are you ready to unleash your inner phoenix?
Discover the empowering possibilities that await you. Embrace the challenge, ignite your motivation, & unlock your full potential with these personalized training options.
Sessions are held virtually through my free training app.
In-Home Personal Training
Sessions are held in the comfort of your own home.
breast cancer never stood a chance
Energize your fitness journey by working with a dedicated breast cancer exercise specialist. Redefine your training and regain control of your life.